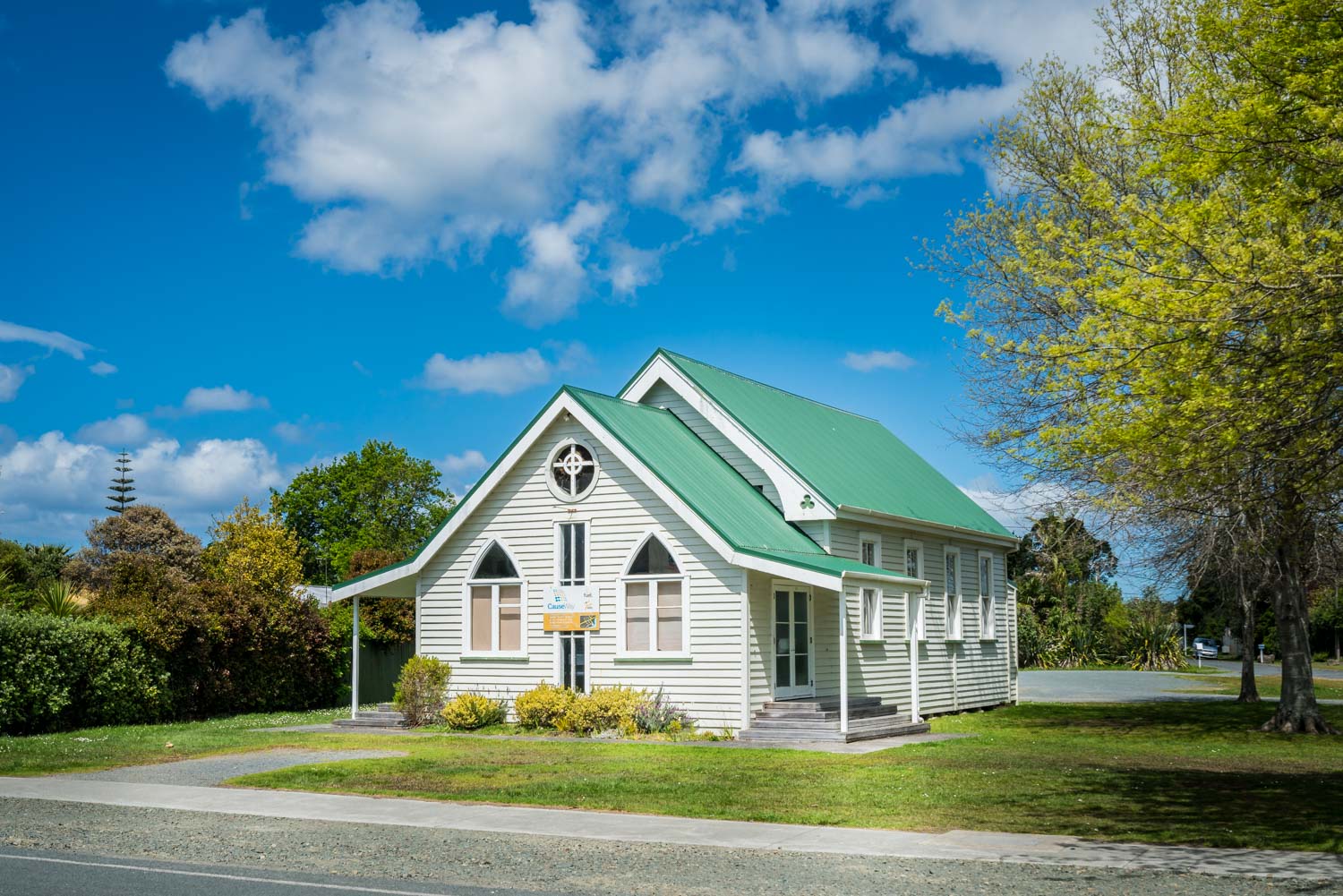 CauseWay Church began as an interdenominational church in the 1930s, meeting in a small kauri church building, built in 1907.
The Church originally came under the umbrella of four mainstream churches from outside the area, who provided oversight and accountability. In 1981 the church became an autonomous entity, with an elder-led leadership. This system of governance continued until 2005 when Colin and Anne Chitty were appointed as Senior Pastors.
The church then grew to the point where the original building could no longer contain the number of people attending church on a Sunday morning. So in October 2007, Sunday morning services were moved to the Mangawhai Community Recreation Centre, while Kids Church, Youth, and all other ministries continue to use the original building.
In 2010, nine hectares (23 acres) of land were purchased on Urlich Drive, near Mangawhai village, where an office building has been built and a new Church facility is soon to be constructed.